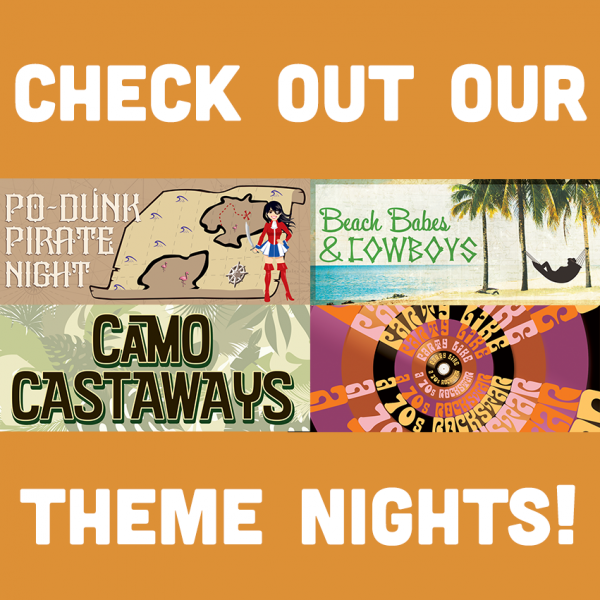 Theme Nights are here!
Tuesday, October 30, 2018
We all know that the recipe for any epic party involves a wild and crazy theme night, which is why we're having one every. single. night! Whether you want to go all out, keep it simple, or just kick back and people watch – you're bound to have a badass time!