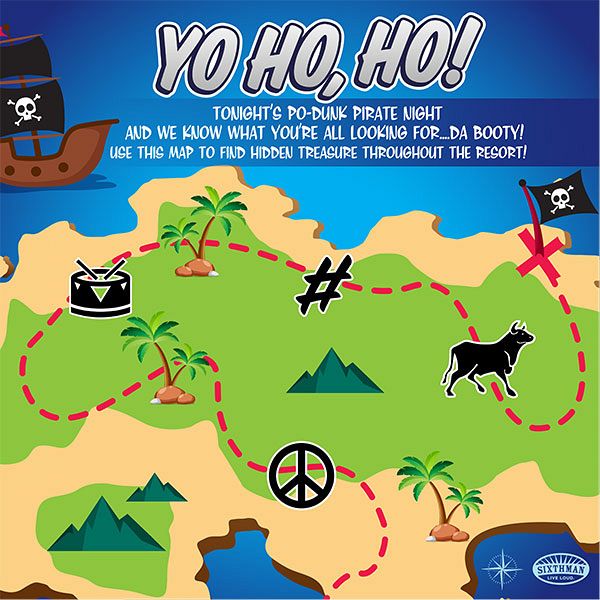 Arrrghh you looking for da booty?
Tuesday, May 7, 2019
Tonight's Pirate Night, and we've hidden treasure throughout the Hard Rock! Use this map to find the loot -- the symbols on the map correspond with locations at the resort. When you're in the right spot, you'll see the symbol and on the back is your prize! When you get to the X on the beach...dig!